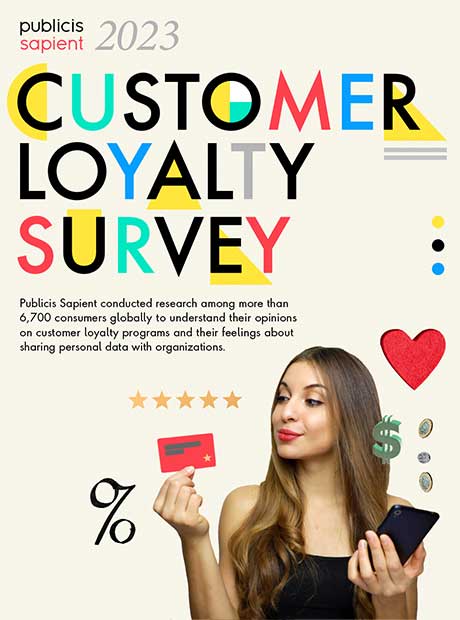 Loyalty programs—when done well—deliver value to customers and generate incremental revenue for brands.
The challenge, however, is that most loyalty programs fail to distinguish themselves in a crowded field and stop short of inspiring true loyalty that moves the retention needle.
Is your customer loyalty program driving business growth and retention?
We asked 6,700 consumers globally for their opinions on customer loyalty programs and their reasons for actively participating. Find out what they had to say.
Download the report to discover:
What consumers expect—and value most—from loyalty programs.
What consumers want in exchange for sharing their data.
How to earn and build loyalty with insights from across the globe.
How to turn customer loyalty into revenue.
Download the full report to find out more